Get Cyclones News, in the New FanSided Android App
FanSided and Clones Confidential are excited to announce the release of the updated FanSided Sports mobile app, for use on Android devices.
Available now, FanSided for Android offers users a way to get all of the latest news in sports, entertainment, and leisure all at once. The app also provides readers with original, shareable content covering everything from the Iowa State Cyclones to Game of Thrones.
FanSided 3.0 comes with user-interface fixes, faster speed, and is optimized for mobile devices, giving users a simple way to stay in tune with original content from FanSided's network of over 300 sites that cover news and analysis on sports, entertainment, and lifestyle.
Users can also set custom alerts and notifications to really stay engaged with breaking news that they want to hear first.
"We found a way to take the content that our users know and love from our websites, and create a stylish mobile environment that caters to the needs of our user base. With a new look, more intuitive menus and plenty of personalization, we think we've created an app that serves as a vital resource for the on-the-go user who wants to stay up to date on all of their favorite subjects," said Adam Best, CEO of FanSided.
FanSided is available now for free download in the U.S. as well as other regions on the Google Play Store.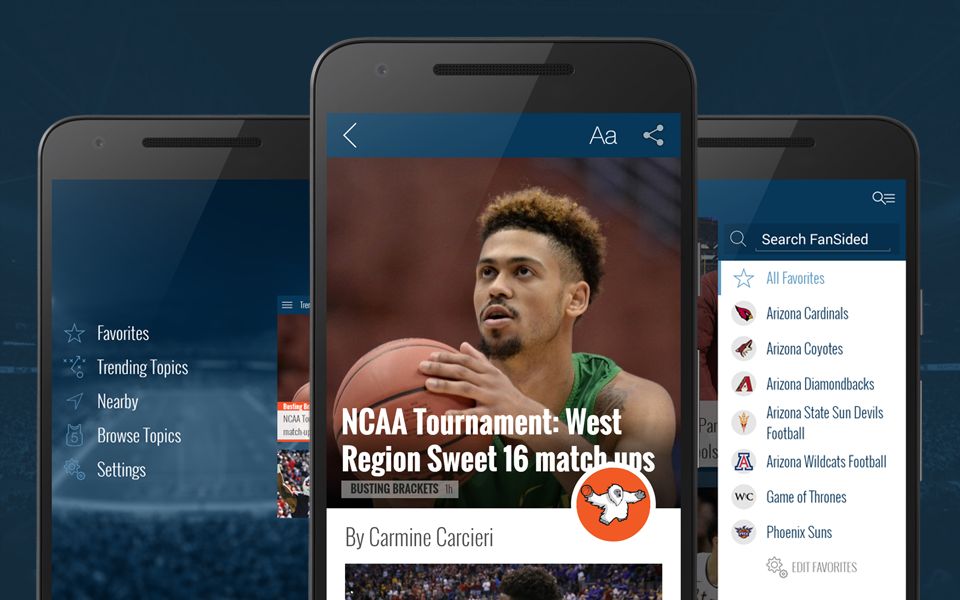 Please visit our mobile app page for more on FanSided 3.0 including additional screenshots.
In addition to the newly released Android app, FanSided continues to create a customized multidevice ecosystem for content with FanSided Daily, a fully personalized daily newsletter delivered to users' inboxes, and FanSided's iOS app, which is available in the Apple Store.
FanSided is the fastest growing independent network of fandom-focused sports, entertainment and lifestyle sites on the Internet. Today, the company is a thriving collection of over 300 communities dedicated to bringing together fans to share their common passions.